Back to Blogs
Help! I'm New to Home Remodeling. Where Do I Start?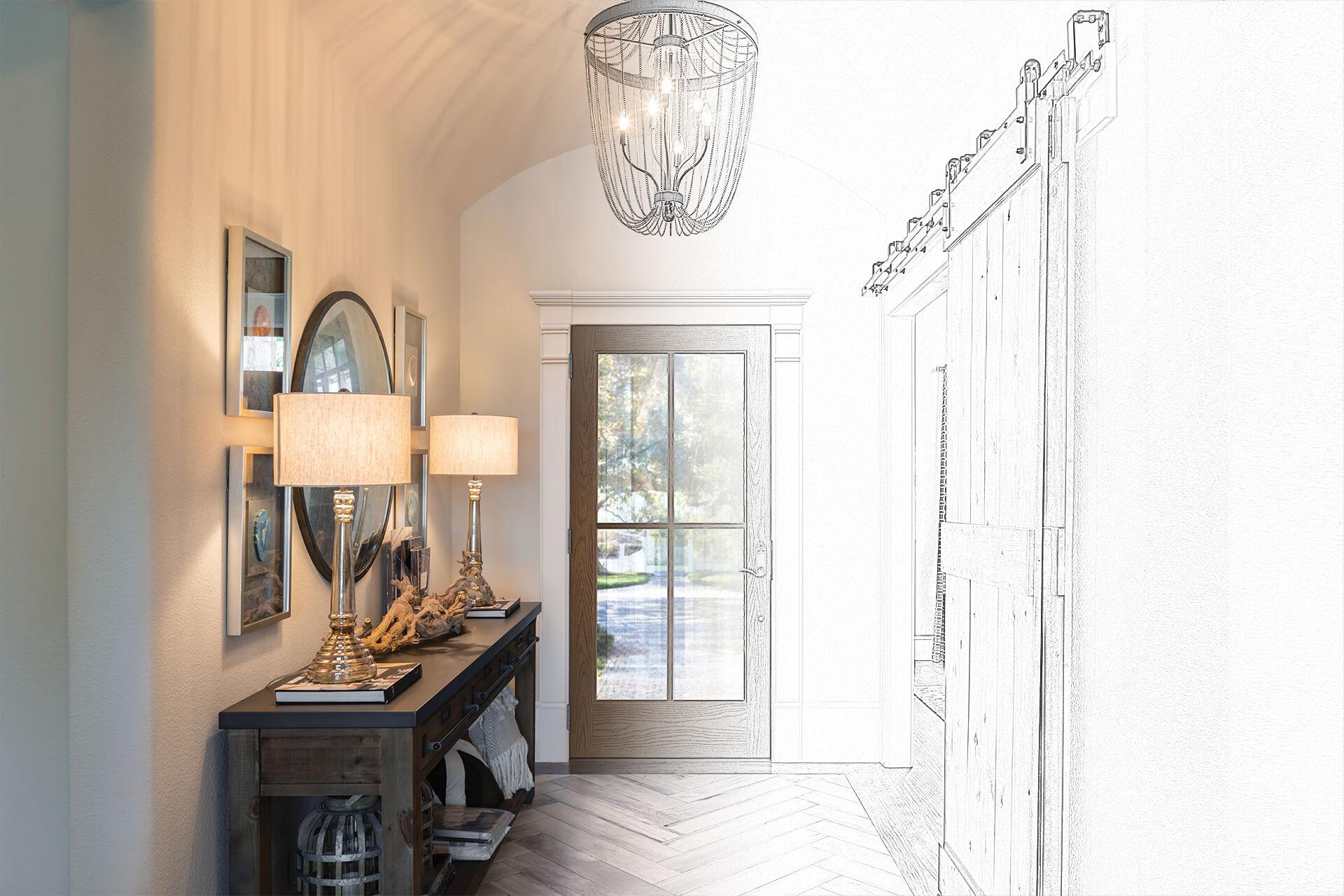 The first five steps to creating your dream home.
Before we get started, take a deep breath and relax.
Your home is your castle, your nest, and your haven. The most important thing about it is the people who live there. Keeping up with the Jones' should not be your first priority. However, it's only natural that you want your home to be the best it can be, not to mention one that reflects your taste and needs.
Here are a few baby steps to transform your home:
1. Get a notebook and file folders. Your remodeling home base.
Whether you prefer to keep all your ideas on a laptop, your phone, or on paper, use one source for all your inspiration. This is your excuse to stock up on home decorating magazines and rip out everything that catches your eye. Add paint swatches, floor samples, and price lists. Start a Pinterest mood board. There's no limit here; this is where you can let your imagination go wild. One remodeling idea can lead to another and that might lead to a workable, affordable solution that makes you happy.
2. Organize your remodeling dreams.
So, what's on your "wish list" and what's on your "gotta do it now!" list? We all dream big, but it helps to prioritize changes between what really matters now and what can wait for the future. Take time to distinguish between wants and needs.
3. Get real about your remodeling budget and timeline.
First rule: It always costs more than you think.
Second rule: It always takes more time than you think.
Also, consider where and how you will be living when these changes are happening. Can you deal with putting a microwave in the bathroom and using it as a temporary kitchen? Or how about having the entire family sleep in the living room?
Even if you've lived in your home for a long time, it's smart to bring in a home inspector to find out if there are additional costs to consider. Plumbing, electrical, building codes? An inspector can also help define what kind of remodeling projects will require building permits.
4. Consider changes that add the most value.
You may plan to live in your house forever, but it still pays to think about long-term value for you and for a prospective buyer. We all know that kitchens and bathrooms are the money makers when selling a home, but they can also add significant value to your everyday life. On the other hand, what would replacing old windows do for your everyday comfort and monthly utility bills?
5. Seek professional help.
Only you know how qualified you are to do a remodeling project on your own. But unless you happen to be a contractor, it may be best to let a professional focus on your project.
If you're taking on a renovation or addition yourself, you'll need to apply for a permit. With your name on the permit, you are responsible for the work as well as meeting all necessary building codes. If you hire contractors to do the work, be sure to have them obtain permits. Permit requirements differ by location, so ask a local inspector what is needed.
Relying on experts makes sense when it comes to tackling specific needs. For instance, if you're thinking of updating or adding new windows, remodeling your entryway, or redoing siding and shutters, Window World is an excellent source. With J.D. Power awards and the Good Housekeeping Seal to our credit, and a staff committed to listening to your ideas and finding affordable solutions, Window World could be a smart first step that would eliminate a ton of hassle.
Contact us for a free consultation and quote. Then, take another deep breath and relax.
Back to Blogs
---