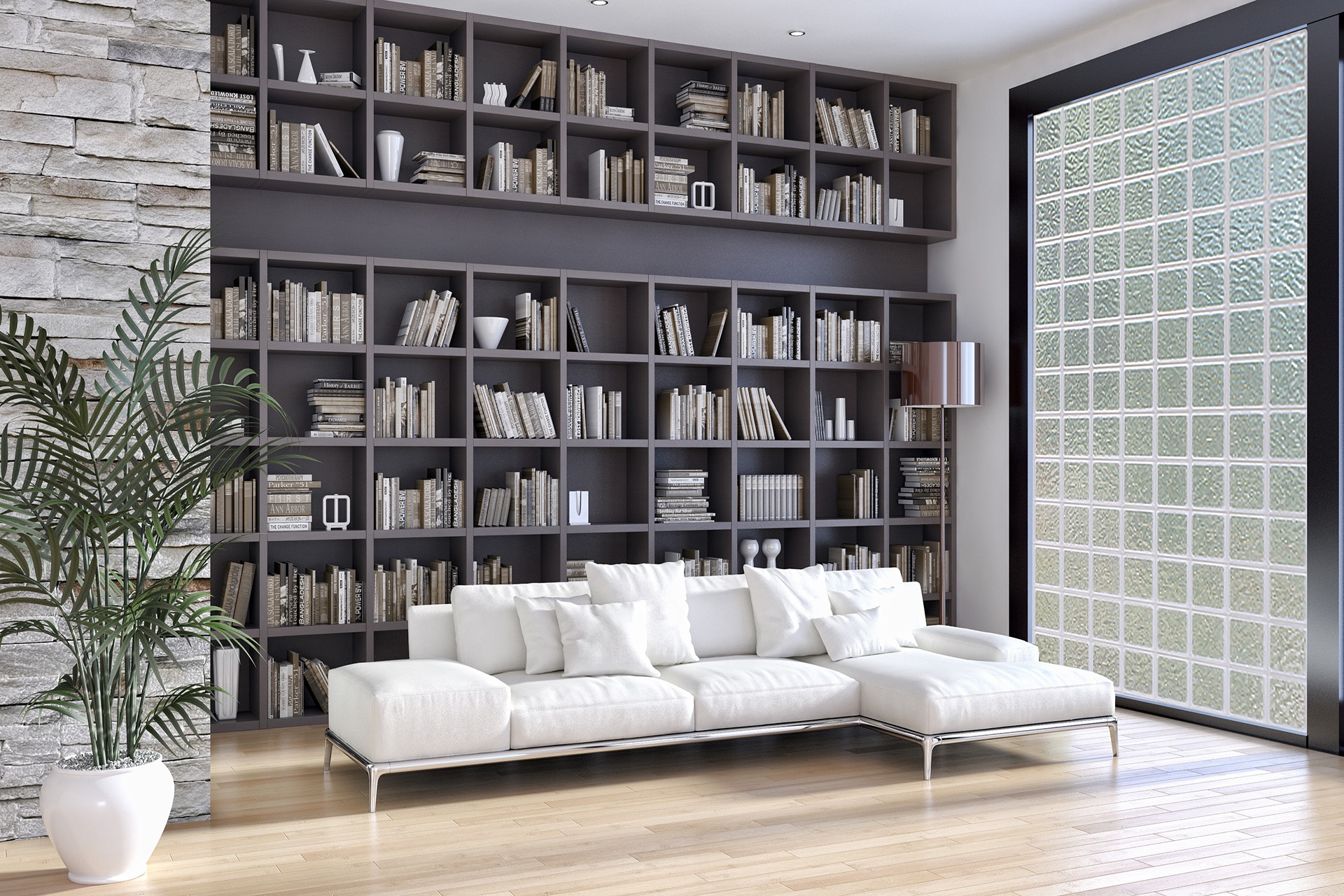 With so many window options to choose from, acrylic block can sometimes fall to the wayside when searching for a solution for your particular need. Recently, acrylic block applications have been growing in popularity with homeowners and builders. With those trends in mind, this is the perfect time to find out what acrylic block is and if it might be right for you.
Just what exactly is acrylic block?
Made by injecting resin into pre-designed molds of varying shapes and sizes, acrylic block can be used to create interior walls or partitions, transoms and sidelites, shower enclosures, and what's probably its most popular use: privacy windows.
Today, acrylic block has a strong presence in parts of the country where extreme temperatures can wreak havoc on a monthly energy bill. Homes found in the Southwest and Southeast regularly use acrylic block because of its energy-efficient qualities. The hotter states don't get to have all the fun though. Many builders and remodelers in the Northeast use acrylic block in traditional basement applications because of its ability to both retain heat and block cold air.
And it goes in windows?
While the applications for acrylic block are nearly endless, its most common use in home design is in windows. Where traditional glass windows don't offer the privacy required in some rooms of the home, such as a bathroom or kitchen, acrylic block can provide cover from the public eye without sacrificing the all-too-important sunlight that brings life into the home. Combining privacy and light, acrylic block windows give you the best of both worlds when it comes to finding a balance between letting the sun in and sharing your private life with the neighbors.
Another benefit of using acrylic block in windows is its weight. Because acrylic is lighter than glass, it needs less structural support. As a result, acrylic block windows can be made operable, including single-hung, casement, awning, hopper, and sliding styles.
An operable acrylic block window not only gives you the privacy that comes with using acrylic, but it also allows you to vent the area, bringing in fresh breezes and removing stagnant air from rooms that benefit from regular ventilation.
But what about glass block?
When thinking about block windows for your next project, you have the choice of both acrylic and glass. However, glass may not be the best choice for your remodel for a variety of reasons:
Weight — Glass block applications can end up being much heavier than acrylic and can even require structural modifications to your home before installation. In fact, a glass block is about six times heavier than one made from acrylic. That means a window made from just 16 blocks could end up weighing over 100 pounds — much too heavy for opening.
Energy Efficiency — When comparing glass and acrylic's energy efficiency, we see that the U-factor and solar heat gain coefficient represent more energy-efficient values in acrylic than in glass. Acrylic block windows also feature available options such as triple glazing and sun-blocking tints that can further enhance their ability to save you money on the dreaded energy bill.
Lack of Features or Customization — Not only is acrylic block lighter than glass, giving you the ability to create numerous operable window designs, but it also showcases a variety of available features, some of which glass cannot replicate. One considerable feature exclusive to acrylic block is custom shapes. Roger Murphy, president of Hy-Lite (a U.S. Block Windows Company), says "There is much more design freedom when dealing with acrylic block, as opposed to glass ones. The most obvious difference is that glass block design shapes are limited to right angles. Acrylic blocks have greater design flexibility because we can achieve architectural shapes such as arches, ovals, octagons, and triangles in the factory."
Price — This is an easy one. Industry experts like Roger note that "On average, acrylic block windows are less expensive than glass block windows. A framed, fixed acrylic block window using the same wave pattern of blocks 47 inches by 47 inches in size costs approximately 20 percent lower in price than a similarly sized glass block window."
In the end, it's up to you.
The next time you're searching for an attractive solution for your next window replacement, consider acrylic block. It's private, lightweight, available in numerous operable designs, and it possesses a variety of attractive features designed to bring light and air in without sacrificing energy efficiency.
For more information, schedule a free in-home demonstration to speak with one of our expert design consultants.
Back to Blogs
---